OptimalPH Solution, Managed Print Service based on our standard methodology (ISO 20000 and ISO 27000 certificates) with the support of the manufacturers.
It represents a complex service including: analysis, consolidation, optimization and integration of hardware, software and financing, equipment lease and maintenance, supplies (except paper), central administration, monitoring and reporting to the customer.
Basic service features are:
Total cost control on all criteria. Maximum information security
Simplified operational process: reduction of up to 70% in administration costs
Customization related to requirements
Centralized print management
Modern technological and organizational solution
No investments in the period of 3 to 5 years
All costs defined in advance
Optimum number of devices
Savings and better resource allocation
Application for device monitoring communicates with PH
Service Desk, enabling seamless operation and large savings in time
Print management application collects data on the number and type of prints per customers, at the same time enabling Secure print, that is, control on the levels of security, business discretion and availability of documents
By assigning the management of printers and multi-functional devices, as well as supplies, you ensure the highest service level, state of the art technology and permanent business value
We introduce new efficiency into your company in 5 steps.
Discover
Includes, primarily, understanding of your habits, environment, requirements and goals. This phase is perhaps the most important one for it includes setting the foundation of the new strategy for print management and basics for documentation flow management in general.
Do you have special procedures, security requirements or similar specifics defined? No, but you would like to have them – we will help you with it.
Design
The second step includes finding a solution for the optimization of the way your company, currently, manages printing. The project development entails proposal of the hardware, software and the service, documenting and testing proposed technologies as well as confirmation on compliance with current print policy and the final savings evaluation.
Our project management services ensure execution of print optimization solution in accordance with parameters agreed, in order to implement without issues and reduce disturbance of your operations to a minimum during its execution, which is the responsibility of our Project Team.
Transition and Transformation
Project phase including preparation activities and securing necessary contracted preconditions for undisturbed provision of services. We deliver and integrate technologies to the given business environment, confirm compliance with your requirements and provide technical training and facilitate the adjustment to the new environment.
Implementation of the new solution of any type, including print processes, can be disturbing, but, inclusion of employees and creating mutual trust reduces the negative effect of the change. In addition to regular communication on changes, their benefits, an integral part of our communication is customer training, executed in several methods, all in agreement and adjusted to the requirements of your organization and knowledge of your employees.
After the aforementioned phases, all activities related to the installation of hardware and software, as well as service implementation shall be distributed in such a manner that the influence on your daily operations is reduced to a minimum.
New devices and software shall be installed, existing devices included or removed in accordance with agreed schedule for easier transition from the old to the new technology.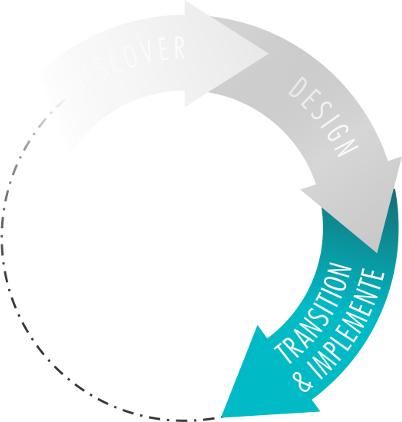 Support and Manage
OptimalPH services provides the possibility of controlled and fast device replacement in accordance with real, current, requirements of the organization. This is how we, along with services we provide, help eliminate indirect and unnecessary costs.
Key elements of this phase of the OptimalPH service are:
Fleet management
Configuration and maintenance
Service
Install, Move, Add, Change and Dismantle (IMACD) of devices
Support on location
Review
During the entire duration of the project, through continuous, proactive, supervision of the entire device fleet, we will prepare analysis for you in order to present all aspects of efficiency of the entire system.
Analysis within our OptimalPH service include support with all elements – calls, interventions, contract amendments and similar. Based on these reports, we recommend possible changes for the purpose of further efficiency improvement, cost reduction and/or adjustment with current changes of operational processes in your organization.