PERIHARD – the first three decades… and onward…
After three decades in dynamic IT environment we have a clear vision of our future path.
In addition to company's headquarters, service center and retail store in Belgrade, PERIHARD also has a cartridge re-manufacturing facility in Šimanovci and regional center in Subotica.
PERIHARD offers a complete workflow process – from production through maintenance service up to conception and realization of the office print optimization solutions, with to environmental responsible business commitment. With appropriate international certificates, employees in PERIHARD confront each business challenge with exceptional energy and the goal of introducing harmony into your print world using PERIHARD solutions.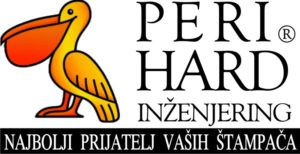 1988 – 1991.
PERIHARD was founded in Zagreb in 1988 in a time when it seemed that everyday use of computers and printers was a distant future. The founders Danilo and Bogdanka Pesic started introducing global trends and innovations from the computer world in this region and to adjust and improve…
PERIHARD made a breakthrough in the production of peripheral equipment for PC and printers, got the status of the Yugoslav distributor of the American company Sunglass and became the official dealer of HP laser printers.
In January of 1991, PERIHARD remanufactured the first toner cartridge, less than one year after if was done for the first time in the world by Steven MICHELIN in Chicago. Steve soon became a business partner and a friend of ours.
1991 – 1999.
In the nineties, when history began to change our geography, a time of new challenges started – "PERIHARD engineering" was created in Belgrade. Remanufactured toner cartridge customers were missing the service for the printer maintenance, and everything that others couldn't do, PERIHARD successfully resolved.
It is said that we borrowed the planet from our descendants. We need to be preserved it for them. The pioneering mission to protect the environment from the beginning of the 90s has become a part of PERIHARD business culture and strategy. At the time, the respect has grown into confidence – printer maintenance and toner cartridge remanufacturing were entrusted to us by government institutions, many large corporations and successful private companies – business people have realized that the trust put in PERIHARD returns like a boomerang – always delivering more than expected quality – saving and reliability.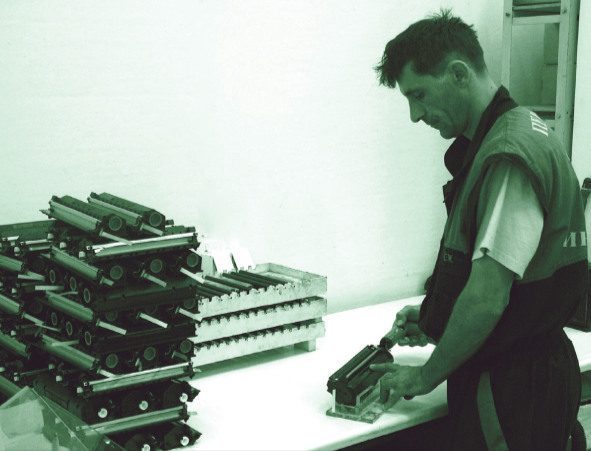 2000 – 2008.
PERIHARD has based its business philosophy on high standards from the very beginning – looking forward, making one step ahead, one step further.
The period that came led us to international fairs – Remax, Systems, Cebit, Paperworld, brought the introduction of international technical STMC standards in the production process, and acquiring the ISO 9000 standard that we proudly own since 2000.
In 2004, shortly after the foundation of the European Toner and Inkjet remanufacturing Association – ETIRA, Perihard was accepted as its full member and our founder, Danilo Pesic, became member of Board of Directors of this organization. In October 2008 Perihard enters its second, larger home. The production and storage facility in Šimanovci, with the surface area of 1,200 m2 has complemented another phase of development and affirmed PERIHARD's status of a regional leader.
2009 – 2015.
From 2009 we have a new vision: Serbia needs a leader that will consolidate cutting edge technology and quality of toner cartridge remanufacturing, reliable and tested maintenance services and modern printing cost management for their clients. In the meantime, in 2012, high business standards brought PERIHARD two new, globally renowned partners – Lexmark and Canon. Namely, PERIHARD became the official "Canon Office Solutions Partner", today "Gold Partner" and "Lexmark Expert Service Partner", today "Gold Partner". The first and the biggest printing outsourcing project in Serbia was accomplished with PERIHARD's toner cartridges and maintenance services.
The change of business strategy induced new visual identity of PERIHARD. In 2014 yellow pelican became the elegant green bird.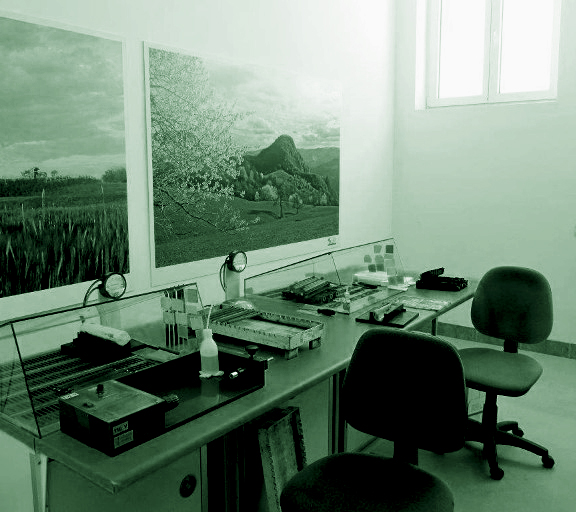 2016 – 2019
We turned 30. We are in a great shape, mature, independent, experienced and at the same time younger, ready for new challenges. During 2017 and 2018 we worked on reorganization and transition of management to younger generations. We expanded our vision while preserving our core business values. We have included maintenance of computer equipment in our portfolio in order to provide a wholistic service to our customers. HP awarded us with "HP Partner First Silver" status.
And the saga continues…