Like a year before, we continue to be the official, certified HP partner. We own HP Partner Gold certificate in the following categories: Gold Supplies Partner, Gold Imaging and Printing Partner, Services Specialist Printing.
Goal of HP is to develop useful, smart, simple and outstanding technology and solutions that change the lives of its users.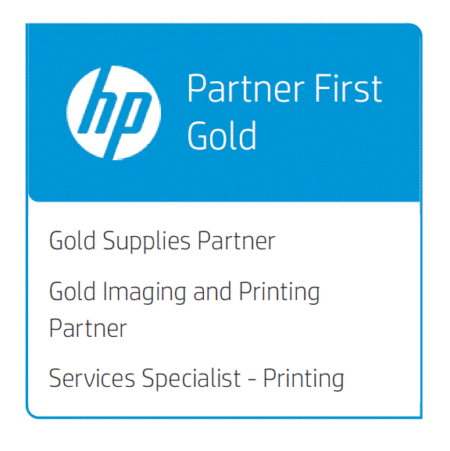 Printers
HP printers are the most popular printers used around the globe. There are more than 300 million users of HP printers. HP is known for its reliability and advanced technology that is constantly improving towards better quality and performance.
HP Computers
HP is specialized for development and production of desktop and laptop computers, storage and networking devices and software development. Main product lines include personal computers, commercial servers, network storage devices, software and a wide range of printing and scanning devices.